Let counterfeiters be a concern of the past
Combat tampering, copying or counterfeiting by indicating various levels of access, contribution or participation on your event passes. Creating multiple designs or using variable information will help staff easily recognize where invitees are allowed. Adding a programmable bar code to your event pass may be the extra security your event needs to prevent counterfeiters from compromising your secure areas.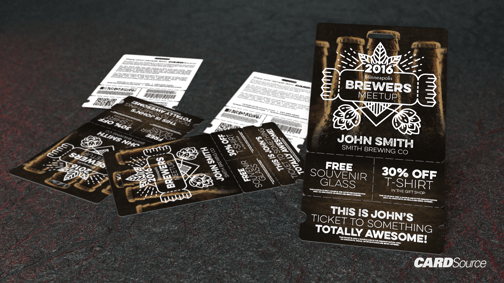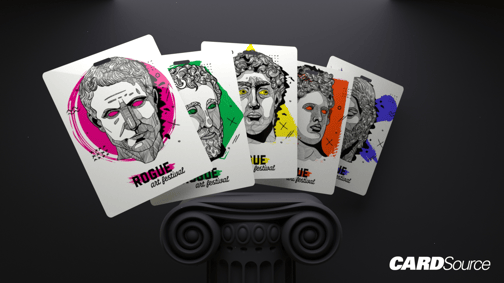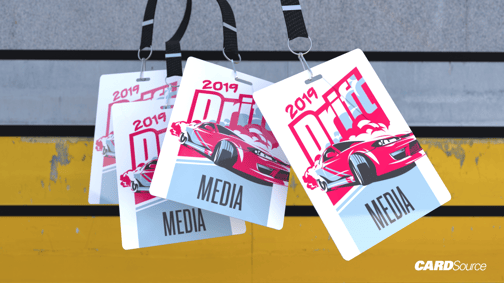 Single Solution Package
Customize both sides of the event pass with an ID, event schedule, perforated sections that serve as general entry, VIP, backstage pass, press pass, or food/ drink tickets. Any information you need to get into your attendee's hands can be easily accessible right on the event pass making it the only item you need to distribute. The event passes are also made from extremely durable material, so they will last through any unexpected weather or bending.
---
Custom Designs or Shapes
Create an event pass that promotes your brand and advertises your sponsors. Creating a unique piece will make your event pass stand out to your attendees, it won't be something that gets tossed in the trash. There are multiple shapes you can choose from, or you can create a custom die to match your event's theme. Choose a product finish (matte/gloss) and add a luggage slot or hole punch.
---
Memorable Keepsake
Using these tools, you can create a memorable keepsake that your attendees will cherish for years to come. Attendees feel honored with personalized passes, don't miss out on this effortless marketing opportunity.
---
We Can Handle the Rest
We are experts at delivery. We can affix event passes to personalized letters or mail out each individualized event pass using your variable data. We make plastic event passes easy with quick 5-7-day lead times, giving you all the time you need to plan the rest of your event.
Card Options
Choose what works for you and we will make it happen!