Custom-shaped plastic cards leave an incredible impression
Looking for something a little different to make your card really stand out? Ask about custom die cut plastic cards, available in any shape you can imagine! Whether you're looking for gift cards, business cards, loyalty cards, membership cards, do-not-disturb signs, event passes or others, utilizing a unique, custom-shape card for your program will have a lasting impact that customers remember.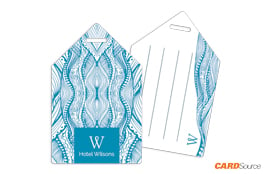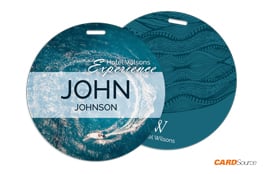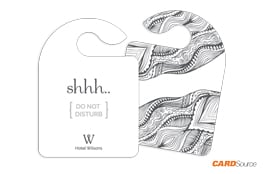 Whether you want a simple round card, one in the shape of your logo, or another unique die cut card, there are many ways to fit the style of your brand or latest marketing program using a custom shape.
Custom shape plastic cards are typically available with the same options as standard size cards, such as:
Quick 5-7 day lead times
Large or small print runs (quantities as low as 100)
Personalized assistance during setup
Point of sale system matching capabilities
Design support
Magnetic stripe, embossing, variable information
Let's talk about your custom shape design.
If you have an idea for a custom shape, let us know! Our designers can take your ideas and turn them into reality. Already have a finished design mocked up that you'd like to order? Send it to us using our easy order form. CARDSource designers and card professionals will check over the design for compatibility with the card options desired, and let you know if any modifications are needed to make it work.
CARDSource has experience manufacturing custom shaped die cut plastic cards for a number of applications, including business cards, gift cards, loyalty cards, and more, and can help you with your project. If you have any questions, simply contact customer service today to have all your questions answered and see how easy it is to design a custom shape card to fit your needs.
Create Your Custom Die Cut Card