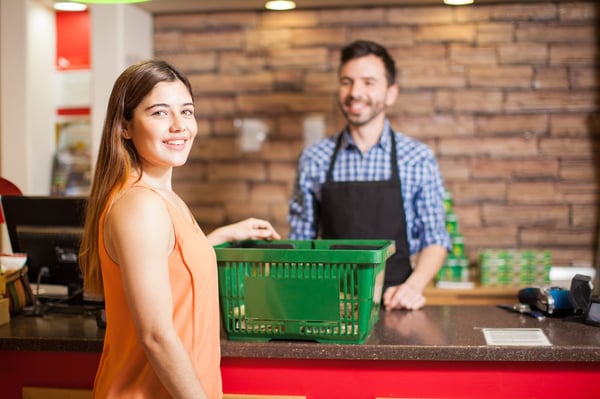 Customized gift cards for small business are a great way to increase sales and loyalty.
Long ago, large retailers recognized the many benefits of selling gift cards at their locations. Some of these benefits include:
Higher brand awareness. Customized gift cards that display your logo and message allow your customers and prospective customers to carry your brand with them. That gift card can become the strongest, most visible, and most personal connection you have with your customers.
Improving sales. Gift cards generate sales from your customers who are undecided about what to purchase, rather than them just walking out the door. In addition, it has been proven that gift card holders are likely to spend more than the face value of the card when using gift cards in a purchase.
Increased customer loyalty. Customers who purchase your gift cards do so for one of two purposes: to facilitate a purchase they will make from your business in the future or as a gift that they will share with others. In other words, your customers will demonstrate their loyalty to your business by committing to a future purchase; or better yet share their enthusiasm for your products and services by sharing them with others. Gift cards are the ultimate loyalty device.
Increased transaction speed. If you have ever waited in line for your morning coffee while the person ahead of you fumbles for change to pay for their drink, you understand why companies like Starbucks have embraced gift cards in such a big way.
Additional profit from unspent balances. Unspent card balances—or "breakage"—are a large factor in the gift card world amounting to millions of dollars each year.
Repeat customers. Gift cards issued for returned goods are a great way to ensure that customer dollars stay within your business.
Are your customers concerned about gift card scams? Help educate them and share this information. They don't need to fear gift cards.